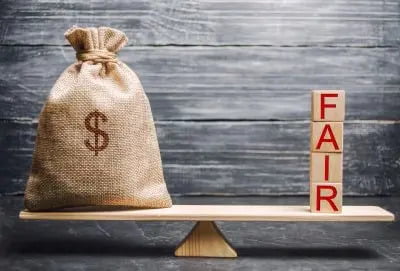 SaaS LMS Pricing | How much do LMS Systems cost?
Are you a small or medium-size business or organization looking to invest in a Learning Management System (LMS) but worried about the cost?
We understand the importance of value for money and offer SaaS LMS pricing to suit every budget. Our focus is on affordability, without compromising quality and functionality.

Our Software as a Service or SaaS LMS pricing is specifically tailored for small to mid-size businesses, departments within larger companies and non-profit organizations. Whether you need basic training for a small team of employees or customers or a comprehensive learning platform for your entire organization, we've got you covered.
Don't let the stories you read about cost be a barrier to providing quality training and development for your employees, customers or members. Our LMS software and LMS Services are included in one affordable package. You can pay for with an Annual License or use our Pay-as-you-go, Fee-per-user pricing options.
Submit the form above and find out if our SaaS LMS pricing fits your organization.
Importance of choosing the right SaaS LMS pricing for smaller organizations
Selecting the right pricing option for your business, department or non-profit organization is crucial in order to ensure that you get the maximum value from your investment in a Learning Management System (LMS). While cost is an important factor, it should not be the sole consideration. It is essential to evaluate the features, scalability, and support offered by the LMS provider, in addition to the SaaS LMS pricing model. By choosing the right pricing option, you can provide your employees, customers, or members with a seamless learning experience that aligns with your organization's goals.

Different options for SaaS LMS Pricing
When it comes to SaaS LMS pricing, there are several models available to cater to the needs and budgets of small to medium-sized businesses, corporate departments, and non-profit organizations. Understanding these pricing models will help you make an informed decision and choose the one that best suits your requirements. The most common models for SaaS LMS pricing include pay-per-user, tiered pricing, and flat-rate pricing. Let's explore each of these models in detail.

Pay-per-user pricing model
The pay-per-user pricing model is a popular option for smaller organizations. With this model, you pay a fixed fee for each user who accesses the LMS. This is an ideal option if you have a small team or a limited number of users who require access to the LMS. It offers flexibility as you can easily scale up or down based on your needs. Additionally, you only pay for what you use, making it a cost-effective choice for smaller organizations with fluctuating training requirements.

The tiered pricing model is designed to accommodate businesses with varying needs and budgets. With this model, your SaaS LMS pricing is based on a block number of users. You can start with 100 users and add blocks of users throughout the year as your needs increase. This model enables your organization to start with our complete package of LMS tools and features and LMS Support Services on Day 1 and provides the flexibility to customize your LMS based on your specific requirements while keeping costs under control.

Our flat-rate SaaS LMS pricing model offers simplicity and predictability for your organization. With this model, you pay a fixed annual license for a fixed number of users on the LMS and our complete package of LMS Support Services. This is a great option if you have a large number of users or if you want to provide unlimited access to all employees, customers, or members. It eliminates the need to track usage or worry about unexpected costs, making it a convenient choice for organizations with a consistent need for training and development.

Factors to consider when selecting a SaaS LMS pricing option
When choosing a SaaS LMS pricing option for your organization, it's important to consider several factors to ensure that you make the right decision. First and foremost, assess your training needs and determine the number of users who will require access to the LMS. Consider the scalability of the pricing model and whether it can accommodate your future growth. Evaluate the features and functionality offered by the LMS and determine if they align with your business objectives. Additionally, consider the level of LMS Support Services offered by the LMS provider and whether it meets your expectations.
Lastly, analyze your budget and determine the maximum amount you are willing to invest in an LMS. By carefully considering these factors, you can make an informed decision that aligns with your business goals and budget.

Fill in the form above and your SaaS LMS pricing will be sent to you by email.